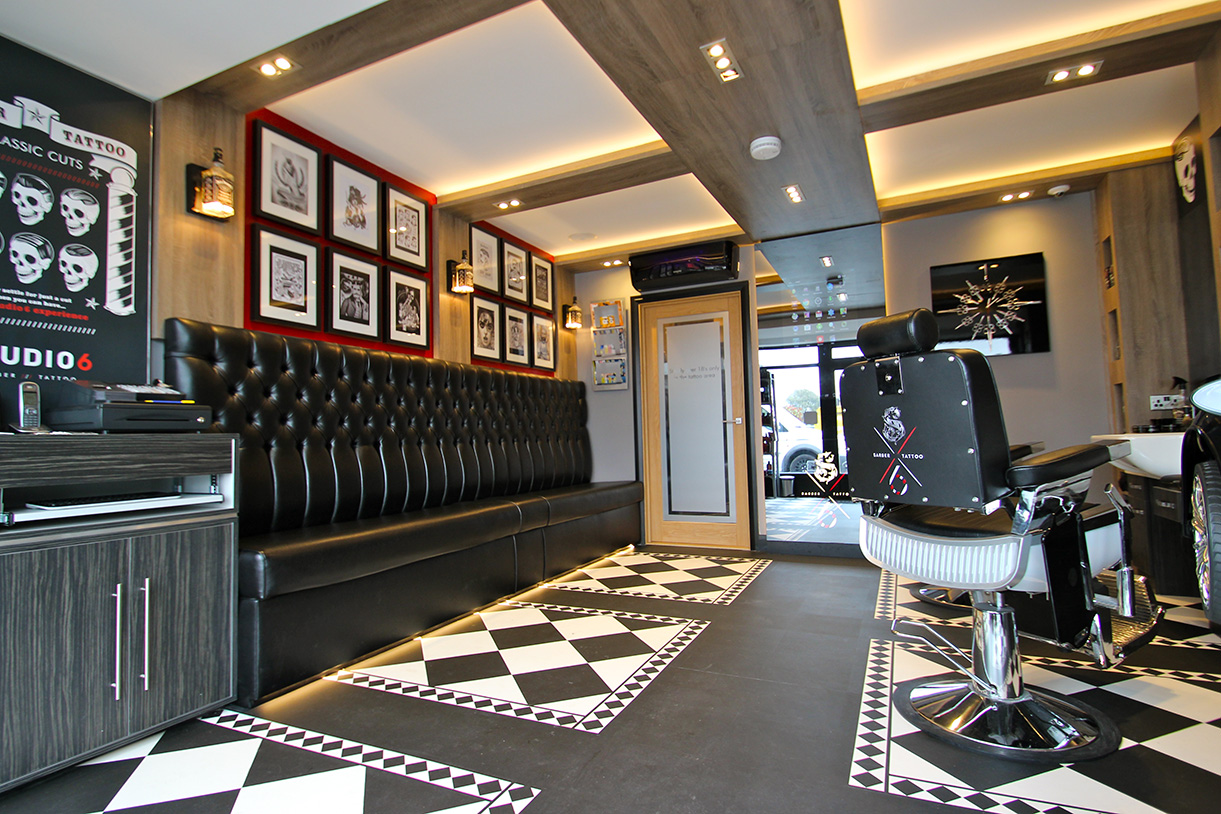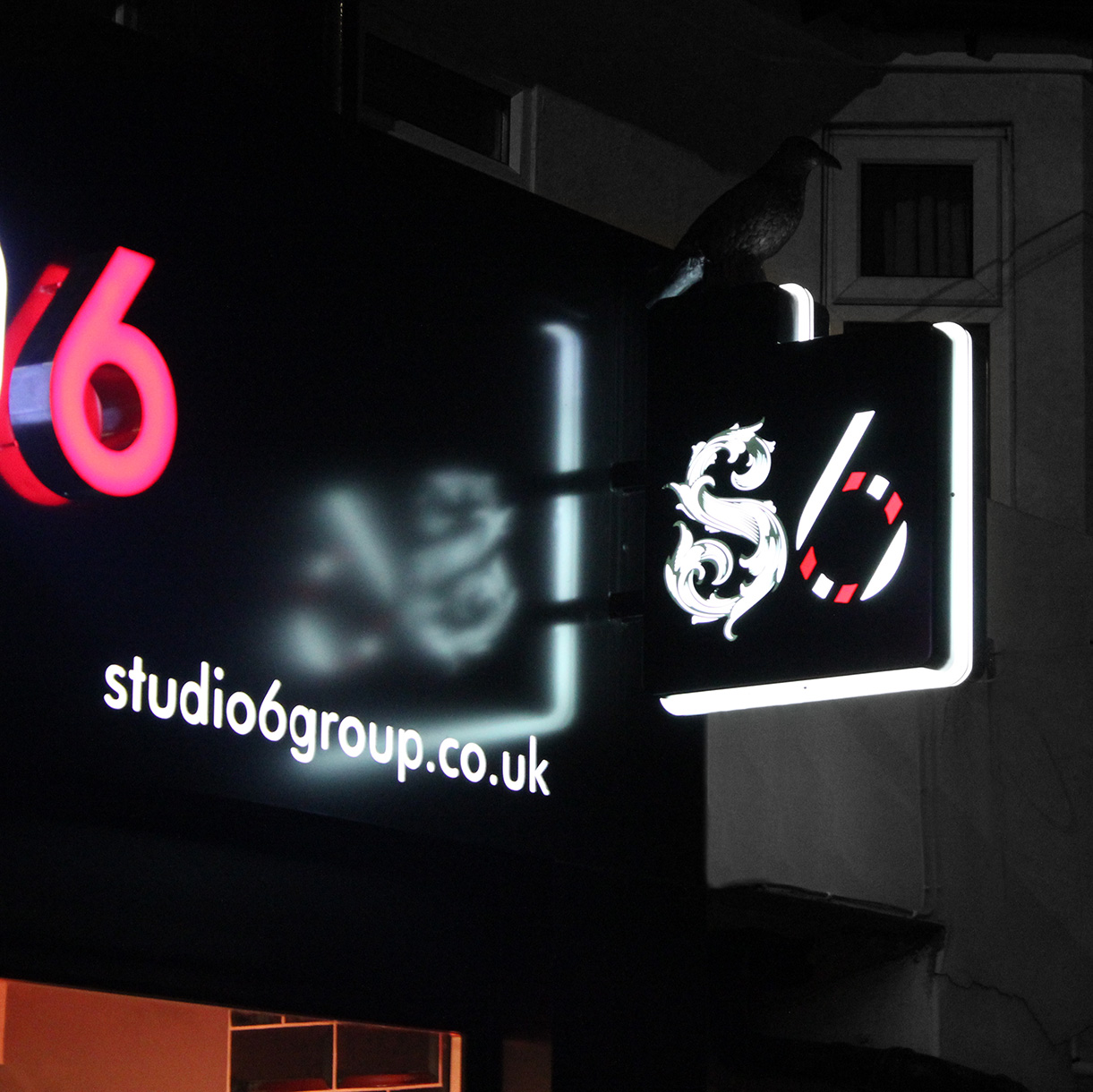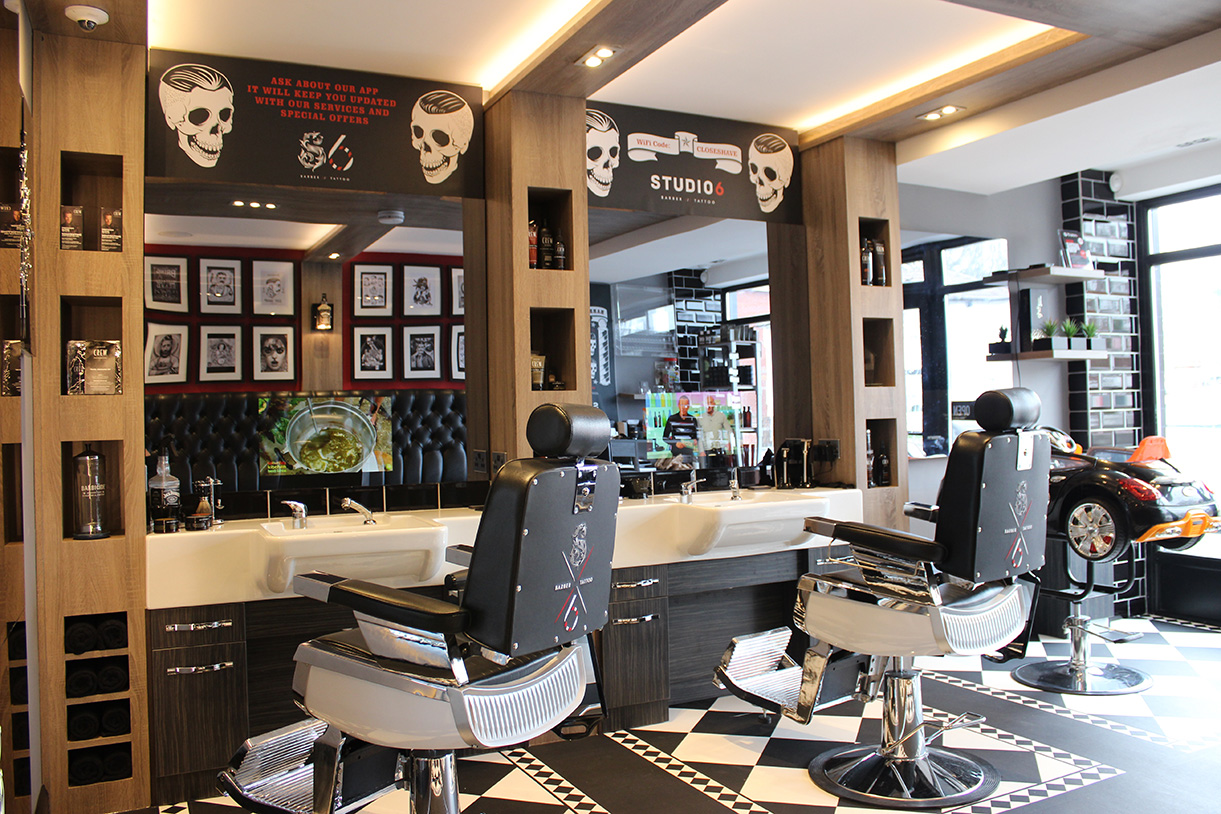 If you are looking for a traditional barbers shop and stylish tattoo studio, then Studio 6 offers something that is more than out of the ordinary. Here you will find services you would expect from a classic barbers or professional tattoo studio, as well as wet shaves, laser tattoo removal and high quality piercing services. Studio 6's bespoke tattoo and piercing studio offers the services of two resident artists with decades of professional experience.
With American Crew, Edwin Jagger and DFI. Studio 6, know that they selection of quality hair products they use and sell are essential. When it comes to tattooing and piercing, quality products are a must, and Eternal Inks, H2 Ocean Care products and Hustle Butter lubricant make the mark.
Their new REM custom-designed, air-conditioned, luxury premises have mod-cons that include outstanding furnishings from the REM-MEN Collection. The clean lines and sophisticated retro design of Boss wall units are distinguished by robust full ceramic tops and basins. Boss can stand individually or linked together as shown in REM's design for Studio 6. When it came to the all important barber chair, REM's iconicEmperor - complete with embroidered logo - was the essential choice. This beautiful barber chair fulfils the aesthetic, functional and comfort needs of this modern barbers shop.
Opening Hours:
Monday 10:00 am - 7:00 pm
Tuesday - Friday 9:00 am - 7:00 pm
Saturday 8:30 am - 7:00 pm
Sunday Closed
Studio 6
Address: 02 Elm Grove Hayling Island PO11 9EH
Telephone: 02392 176 262
Email: info@studio6group.co.uk
www.studio6group.co.uk